How Life Event Video Marketing Influences New Car Sales
Did you know that 40% of Americans change their brand of toothpaste when they move?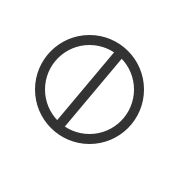 That's right – a P&G study from the '80's discovered this obscure fact that stayed with me throughout my advertising career. What's fascinating about this discovery is that it's not really about a seemingly inconsequential personal care product. What it really demonstrates is how a life event – such as moving to a new home – shakes up convention and makes consumers re-evaluate everything in their life, including what brand of toothpaste they buy. Because momentous life events subconsciously place current buying habits into question, they offer a tremendous opportunity for brand marketers and retailers to connect (or reconnect) their products with consumers during these signal moments.
The same goes for new cars purchases. A recent Google study (2019) found that while about 60% of people purchase a new vehicle because they need or want one, the remaining 40% buy a new car each year based on life events. It goes without saying that this represents a significant portion of the market.
Life Events Drive New Vehicle Sales
Let's dig a little deeper into the Google study to uncover some potential marketing opportunities for automotive brands and individual automotive dealers.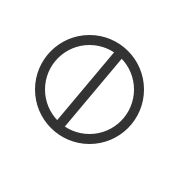 Here is the percentage of new vehicle sales per life event
A change in financial situation coupled with a new job – 23%
The addition of children in a household (or growing family) – 14%
Moving to a new residence – 10%
Graduating from college or professional training – 7%
Getting married – 5%
Although the Google study did not include other, less obvious "life events," there are plenty of them. For example, the addition of a dog (especially a larger breed) can influence a new car sale. I can attest to this as a consumer and new car buyer. My wife recently leased a new Cadillac Escalade, not for her but rather how comfortable our 100-pound dog would be in the rear compartment while traveling. That's right, my wife was less concerned about all the bells and whistles and more concerned with the air vents, rear ventilation and space in the cargo area for our spoiled dog.
If we think about these life events and the impact they have on influencing sales, it's important to realize the magnitude of this unmet marketing opportunity. With 2019 new car sales in the U.S. expected to reach 17.2 million units, it means that over 6.8 million new vehicle sales are affected by these consumer life events. Life events are causing millions of potential buyers to research and consider new cars or trucks that fit their specific needs and budgets.
The Retail Automotive Industry Is Missing the Opportunity
Retail automotive marketing is failing to capitalize on these shoppers by not reaching out to personally connect with individuals or families who are experiencing these typical and on-going life events. Unfortunately, the current retail marketing landscape is still focused on limited media channels and content with digital advertising dominated by paid search. Although 80% of all internet consumption is video and 70% of all automotive research is mobile, automotive dealers within OEM digital programs allocate under 5% to mobile-first video advertising.
So, before we even consider getting more strategic with reaching these coveted life event buyers, dealers first need to totally re-access their digital advertising budgets so they align with media consumption and reach in-market, near-term shoppers with highly-efficient video messaging.
How Dealers Can Create a Life Event Video Marketing Strategy
The creation of a comprehensive Life Event Video Marketing strategy is best left for specialists not digital generalists who are still trying to create basic model video ads at scale.
You need a provider who can customize video content for each media platform and life event. A provider who can identify the appropriate media platforms and targeting for each life event, including sourcing life event data from media companies or other third-party sources. A provider who can create personally relevant content within the ads that motivates a passive viewer to click through and enter a Personalized Shopping Experience that seamlessly transforms them from shopper to buyer.
This shopping experience puts everything an interested shopper needs at their fingertips to make a considered purchase from the sponsoring dealership. This mobile-first Personalized Shopping Experience also includes imagery and content that aligns to each life event along with all other tools and video content to make for a better, easier and faster research journey.
Aligning Media Platforms and Content to Life Events
Life event video marketing requires very specific video content that will resonate with each targeted shopper. We recommend building customized content for each ad unit and platform to support each life event segment.
Each media platform should include customized video content and unique formats to optimize the consumer experience. The custom content also includes different video ad lengths and can incorporate actual VIN images where appropriate. Here are some potential ideas for inspiration:
The Growing Family segment should feature young families and specific vehicles that are more suited to their needs (like SUVs or minivans). The features should align to the needs of the audience (like safety, infotainment and storage), and each ad unit must be created for the specific platforms that will be utilized. Here I would recommend running these campaigns on YouTube, Facebook and Google DV360 media platforms.
For the Engaged or Recently Married segment, consider a video campaign on Pinterest and Instagram. For the College Grad segment, develop a comprehensive video content and campaign strategy on Instagram. And for the New Mover segment consider Pinterest, YouTube and Amazon platforms.
For the New Job/Change in Financial Situation segment, consider running video ad units on LinkedIn. For this segment, consider piquing their interest with a full line-up message and drive these new prospects directly into your Personalized Shopping Experience that allows them to peruse and discover the right model and vehicle for their needs. You want to demonstrate that not only do you have the right vehicle and dealership to meet their needs, but also the most efficient shopping process that will save them time.
These are just some of the ways to align media platforms, campaigns, content and the overall experience with each Life Event segment. And since these are evolving groups of shoppers, this approach should be integrated into your overall evergreen video strategy.
Add Micro-Targeted Life Event Video Marketing to Your Digital Toolbox in 2020
Because most automotive dealers are still not implementing a consistent video strategy, those progressive retailers who add Life Event Video Marketing will continue to separate themselves from the pack. By creating personally relevant video messaging on the right platforms, for the right audience, with the right video content along with a complete personalized shopping experience tool, you can expect a much higher likelihood of convincing some of those 6.8 million buyers to buy from you.
About the author
Tim Copacia is Executive Vice President of Strategic Development at UnityWorks. He is a former agency CEO and automotive pioneer in Digital marketing, CRM, Customer Experience Management and Data Driven Video Experiences. He has held executive level roles at BBDO, Wunderman/Young & Rubicam, Campbell Ewald and Ross Roy/InterOne Marketing Group. He has led multi-million dollar omni-channel marketing programs across all marketing tiers for several major OEMs. Email: tim.copacia@unityworksmedia.com