Autodata Solutions And J.D. Power Merger: A Data Revolution For The Automotive Industry
Two complementary companies have joined forces to enhance their value for their clients and consumers, strengthening the global automobile industry's ability to forecast vehicle demand and shape strategic decision making.
Since the merger between Autodata Solutions and J.D. Power was announced in December (the new company will operate under the J.D. Power name), the combined entity has been hard at work integrating resources, data and technology. To better understand the joint value proposition of the merged company, we caught up with Dave Habiger, Chief Executive Officer of J.D. Power and Craig Jennings, President of the Autodata Solutions Division of J.D. Power.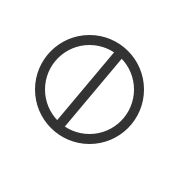 Autodata Solutions and J.D. Power have each been influential players in the automotive industry for decades. Why does it make sense for the two companies to merge now?
Dave Habiger:
First off, both companies have been on similar paths for many years – focused on building technology and solutions that help the auto industry make smarter strategic decisions. We've watched and admired what we can each deliver independently, and we see huge potential ahead for our combined offerings.
The industry has an opportunity to benefit from technology developments and capabilities that have not broadly been available until now. In terms of timing, right now, we are benefiting from technology that simply did not exist 3 or 4 years ago. Technologies like artificial intelligence (AI) and machine learning (ML) have achieved a level of maturity that can be leveraged effectively by OEMs and dealers if properly deployed.
The merger of J.D. Power and Autodata Solutions allows us to harness the power of deep computational analysis to bring insights that will help our customers in this industry run their businesses better. In fact, there is a growing realization that these technologies can make automakers and dealers much more customer-centric and economically efficient.
There's never been more information, more data and more raw material that can be processed to help our customers build better products and solve their customers' problems.
How do the two companies complement each other?
Craig Jennings:
The single most important reason why J.D. Power and Autodata Solutions complement one another is our ability to bring critical data and insight together.
Autodata Solutions has traditionally been a technology and data company, and J.D. Power has been a knowledge, information and analytics company. As we bring our capabilities together, we can create smarter insights for our joint customers within the automotive space.
For instance, we can offer smarter vehicle ordering, smarter vehicle configuration and smarter incentive spending. Instead of just giving our customers data, we now can provide decision markers with insights for the future.
There have been so many changes in this sector over the past few years. What do you think are the biggest concerns facing the automotive industry today?
Jennings:
First and foremost, the industry itself needs to become more profitable. The profitability of vehicles and the profitability of dealers is a big challenge right now. Another concern is heightening the auto consumer's digital experience to a level where it can compete with and even surpass the digital expectations consumers have experienced in other industries, such as retail, travel and entertainment. The third issue is the transformation that's happening in the industry today, such as the road to electrification and automation.
Habiger:
The auto industry has really not had the transparency needed to truly understand customer interaction with the component parts of the products they build and sell. For example, what specific impact does a heads-up display or an adaptive cruise control really have on the end user experience and how does that translate to sales, customer demand and advocacy?
Add new technologies like autonomy and electrification, which are fundamentally changing the industry and resetting customer expectations, and the need for a single, authoritative voice that quantifies the linkages between individual feature sets and customer demand becomes crystal clear.
What actions do you believe decision makers in the industry should take in response to these concerns? What resources will they need to be successful?
Jennings:
The decision makers at the manufacturers need to first realize that the dealer network can be their biggest advantage. Many of the initiatives manufacturers are driving could work better if they were done in collaboration with the dealer network. Even digital native, web-only brands like Amazon, Warby Parker and Untuckit are rapidly opening up physical storefronts where consumers can experience their brands firsthand. In the auto industry, the dealer network is a critical customer-facing touch point that could be leveraged more effectively by manufacturers, especially as they adopt more digital consumer tools.
Secondly, I think they need to become more flexible and nimble in their decision making and start to make decisions based on comprehensive data, not based on isolated, disconnected data points and legacy processes that they've been running for 100 years.
Habiger:
The auto industry has gotten very sophisticated about leveraging a diverse mix of data and analytics in recent years. The key now is to connect the dots between those disparate data points to develop powerful predictive intelligence that lets them become a lot more strategic about their model lineups, feature sets, floor planning and marketing. Today, the data and analytics exist to enable that transformation, and we're very excited to be on the forefront of the movement.
What can the industry expect to see from Autodata and J.D. Power in support of industry decision makers and the industry challenges they face?
Habiger:
This is all about creating the best industry intelligence available. The core value proposition of our newly combined company is the ability to bring together – for the first time – truly comprehensive data and deep insights from the OEM, dealer and consumer channels to create detailed models of customer experience and demand. Both companies have played a valuable role in normalizing and organizing industry data in a way so that it can be leveraged by the entire industry. We enable opportunities for the players to learn from each other. Efficiencies can be gained, and all boats can rise with the tide.
We're uncovering the quantitative links between the supply chain and the end-user experience to deliver a detailed, elemental understanding of key performance drivers. That's information that will be critical to success in the auto industry of the future.
Jennings:
To build on that, I think the benefit today is that our customers are receiving a neutral partner that has no internal conflicts. Autodata Solutions and J.D. Power together are able to impartially inform OEMs and dealers where and how to invest their time and how they can work together to create better allocation, better vehicles, better relationships with partners and better spend decisions. And again, these insights are coming from an independent trusted party that doesn't have any internal conflicts around pushing our own agenda or our own products.
What are some benefits customers can expect due to the merger?
Habiger:
Beyond the robust data and analytics capabilities, we're bringing to the table, it's important to note that both companies have built an enormous amount of trust in the industry over the last several decades. We are known for delivering incisive, scientifically rigorous data and insights that our customers need to make critical business decisions. This trust and reputation are important pieces of the value proposition.
Also, we're small enough that we're agile. We're not a giant software conglomerate that either doesn't understand the industry or can't change quickly to address emerging or evolving challenges. We're very much aligned with the success of the OEM and dealer channels. We're very much aligned at wanting to see the dealer channel and the OEM succeed. We're not a big conglomerate with 15 different lines of business. This is what we do, and it's all we've ever done.
From an execution perspective, we're doubling our footprint of employees engaged with the OEMs and increasing our ability to work inside the organizations and understand what they really need and what the pain points are. We have more scale, more expertise and more areas where we can support our customers. Also, we get the benefit of using the best of each other's technology, infrastructure and delivery.
Jennings:
I think the biggest benefit is the innovation that we're going to be able to provide by bringing data and information together to help customers run more profitably and efficiently in serving the customer in the way the customer wants.
And I think customers will certainly benefit from combining incentives, spend and product decisions through data and analytics. Longer term we're expecting some significant developments in areas such as helping the industry utilize voice-of-the-vehicle data, and utilizing other technologies, such as AI, to make faster, more nuanced decisions.
Our vision is to continue to be an unbiased, objective, trusted partner to all of our customers. We're here to make things better and advance the solutions that we have for them today. It really is about us coming together with our customers by utilizing the capabilities of both organizations to give them one best-of-breed solution.
Going to the 2020 NADA Show?
J.D. Power (booth # 923C) and Autodata Solutions (booth # 2645C) will both be represented at NADA Feb. 15-17. Stop by to learn how to take your business to the next level.
Attend short informational sessions hosted by industry experts from Autodata Solutions on automotive trends and innovative solutions, including mobile-first video advertising, customer-centric digital retailing, incentive product offerings for all buyers and the importance of accurate vehicle descriptions.
Or, make your way to Las Vegas a day early for the annual J.D. Power Auto Summit on Feb. 14. This full-day event is the premier automotive retail conference of the NADA Show, designed to address the evolving challenges impacting today's retail environment. The Auto Summit ends with the NADA Welcome Reception co-hosted by J.D. Power. Register online if you plan to attend.