Mobility Disruptors | What Do Your Cable Company and Your Car Manufacturer Have in Common?
June 12, 2018
By David Amodeo
You can bundle your TV, Internet and phone. You can get a break on your insurance if you have multiple policies with the same company. If you buy products in bulk, they're generally less expensive than if you purchase them individually. In today's economy with the easy flow of information, technology makes it even easier to create package bundles. A few automotive companies have just started to dip their toe in the water of vehicle subscription services, with many more coming:
Cox Automotive has a joint venture on a vehicle subscription app called Flex Drive
In New York, Dallas and Los Angeles, Cadillac has entered the market with a vehicle subscription service—Book by Cadillac
In California, Hyundai has ventured into the fray with the Hyundai Ioniq Unlimited+ Subscription Program
BMW, Mercedes-Benz, Porsche, Volvo and others are also following suit
A subscription service bundles various items into one monthly payment. The concept varies by company and manufacturer, for example:
Hyundai's program offers unlimited mileage, charging reimbursement and maintenance on a 36-month term
Volvo's program offers 15,000 miles per year, insurance, maintenance, a 24-month term and the ability to upgrade after a year
Cadillac's program offers 2,000 miles per month, insurance, maintenance, delivery to you and the ability to switch to a different vehicle up to 18 times per year
What do consumers think of this bundling concept applied to vehicles? J.D. Power, in conjunction with Acxiom, recently asked consumers about their interest level in a program that offers the vehicle, insurance, connectivity services and fuel for one monthly payment. More than 50% of consumers say they're interested in a program like this. Furthermore, the interest level differs by generation and is substantially higher among consumers around 40 and under, with about 75% indicating they would be interested in such a program. 
Interest in a Vehicle Subscription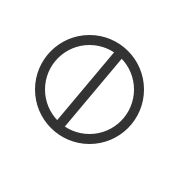 Considering other mobility changes coming down the pike, consumers were asked about their interest level in such a subscription program for automated vehicles. With considerable consumer uncertainty around automated vehicles (e.g., unfamiliar technology, skepticism and cost) vs. non-automated vehicles on the road today, consumers have an appetite for a new type of acquisition model. In fact, when it comes to leasing or purchasing a vehicle, they are much more likely to consider an all-in-one package for an automated vehicle than a non-automated vehicle.
Even though more than half of consumers would consider a subscription, this proportion swells to 90% when we ask about automated vehicles. The appetite and the opportunity are there to capitalize on this interest now and in the future, especially among those in the younger generations.
Interest in a Vehicle Subscription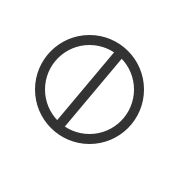 You may not care about having a vehicle subscription, especially if you purchase your vehicles. However, if you lease your vehicles, and even if you don't, it offers options and simplification:
One monthly bill vs. multiple monthly bills 
More features for the same price
Greater mileage allowance
Ability to have shorter commitments with the vehicle
Even though the offerings are currently limited and cater to select groups or geographic regions, subscription programs are only in the very early stages of experimentation. Companies are trying to figure out what works and what doesn't. As these programs continue to grow and evolve, there might be a program that suits your needs. Will it replace purchasing a vehicle or leasing for everyone? Not anytime soon—but it could end up being a worthy complement to more traditional financing means. It's all about options.
# # #
David Amodeo is director of global automotive at J.D. Power and is intrigued by having new ways to shop and purchase a vehicle.
The information contained herein has been obtained by J.D. Power from sources believed to be reliable. However, because of the possibility of human or mechanical error by our sources, J.D. Power does not guarantee the accuracy, adequacy, or completeness of any information and is not responsible for any errors or omissions or for the results obtained from use of such information. 
This material is the property of J.D. Power or is licensed to J.D. Power. This material may only be reproduced, transmitted, excerpted, distributed or commingled with other information, with the express written permission of J.D. Power. The user of this material shall not edit, modify, or alter any portion. Requests for use may be submitted to information@jdpa.com. Any material quoted from this publication must be attributed to "J.D. Power Mobility Disruptors, © 2018 J.D. Power. All Rights Reserved." Advertising claims cannot be based on information published in this report.