Air Travelers More Concerned About COVID-19 in Recent Weeks
With air travel this holiday season projected to decline 59% from last year, there is little question that the COVID-19 pandemic has continued to deter Americans from getting on planes. But, what about the true road warriors who keep logging miles? What's keeping them moving forward despite the widespread fears, and what are their biggest concerns as they traverse the nation's airports, airplanes and rental car kiosks?
J. D. Power has consistently been taking the pulse of travelers throughout the pandemic. With its new J.D. Power Passenger ViewSM report, J.D. Power invites airport Wi-Fi users to take short surveys on their smartphones about the airport environment and concerns about traveling during the pandemic. In the past several months, J. D. Power has collected more than 100,000 responses in the moment that passengers are experiencing travel.
The J.D. Power Passenger ViewSM data below comes from weekly surveying of 6,000+ respondents traveling through a major U.S. airport and the sample period ended December 16, 2020. 
Concern is Growing Among Active Travelers
Travelers have grown more concerned about the risk of being exposed to COVID-19 since our last report. The ratio of unconcerned-to-very concerned has moved from 2-to-1 over the Summer and Fall to 1-to-1 in the past few weeks, suggesting that for every traveler who says he or she is "unconcerned" there is a corresponding traveler who says he or she is "very concerned." In the chart below, 1 indicates "not concerned" and 10 indicates "very concerned." Data is from the week ending December 15, 2020.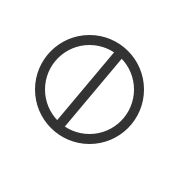 Where are Travelers Most Concerned about Catching the Virus?
In previous research, J. D. Power has discovered that travelers who feel they can control their immediate personal space are more confident about traveling during this pandemic. The ability to disinfect surfaces within their reach, the ready supply of masks and the ability to distance from fellow travelers all add to this confidence.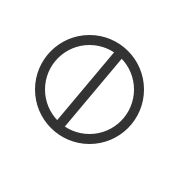 Data is through the week ending December 16, 2020.
Travelers are most concerned about catching the virus from other travelers. As seen in the chart above, that concern is greatest onboard the aircraft. Contrast this with the concern from catching COVID-19 in a hotel room or in a rental car. These levels have remained relatively steady throughout the summer and fall of 2020.
Vaccine Not Likely to Change Travel Plans
This survey was fielded just as the first COVID-19 vaccines were approved and starting to be distributed to at-risk individuals. When asked whether the arrival of the vaccine would influence their future travel plans, the majority (73%) said it will not. That number was split between 43% who said they would plan to travel just as much as they did before the vaccine was developed and 30% who said they will continue to travel less than they have in the past. Just over one quarter of travelers (27%) said the distribution of the vaccine will allow them to travel more than they had previously planned.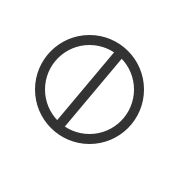 One in Four Travelers Will Drop the Mask as Soon as Possible
When asked whether they will continue to wear masks once the pandemic is considered "over," just 23% said they would stop wearing a mask and stop social distancing immediately. The majority (77%) said they will continue to wear mask. Of that group, 36% said they will continue to wear a mask and social distance for all of 2021 or longer, 24% expected to continue safety measures for several months and 17% said they would comply for "a month or two."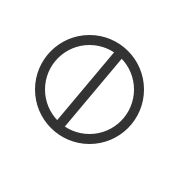 Methodology
Data for this report was derived from J.D. Power Passenger ViewSM, an in-airport passenger surveying solution delivering real-time feedback on traveler attitudes and concerns. The Passenger View data in this report is based on 50,000+ respondents traveling through a major U.S. airport through December 16, 2020. 
Find out More
This J.D. Power Industry Insight was authored by Michael Taylor, travel intelligence lead at J.D. Power.  Please contact the numbers below to learn more.
Media Contacts:
Brian Jaklitsch; East Coast; 631-584-2200; brian.jaklitsch@jroderick.com
Geno Effler, J.D. Power; West Coast; 714-621-6224; media.relations@jdpa.com