Why Personalized Video Is More Important Than Ever
The impact of the COVID-19 crisis has changed our world virtually overnight. Although our priority is the health of our families, we still need to do what we can to keep our economy going and meet the needs of car shoppers and service customers. Dealers are fighting to manage expenses at a time when sales have dropped exponentially in the past month alone. With most of us are confined to our homes, engaging with an automotive dealership is not top of mind for most consumers.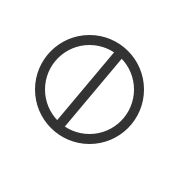 As is common during difficult times, automakers are once again offering highly attractive incentives to help consumers overcome their trepidation of making a significant purchase. With all signs pointing to a strong rebound in the next several months, perhaps purchasing a new vehicle with deferred payments for 90 days or 0% interest for 84 months will be enough to spur buyer activity.
There are shoppers who want to take advantage of these special offers but may still be concerned about how they will go through the online shopping and buying process. In addition, vehicles are coming off lease or need to be replaced due to mileage or costly repairs. There are customers who need a safety recall handled, have routine maintenance performed or even have major repairs completed. This is why dealers need to inform their current owners, prospects and service customers what changes they have made to their overall customer experience during this unprecedented health challenge. And the best way to do this is through video.
Here are some of the ways that you can use video to inform and better serve consumers:
Place a Personalized Video Message on Your Homepage
Video uses sight, sound and motion to provoke emotion and better convey the actions you are taking to safely interact with your customers. I strongly recommend that you create a video that covers key precautionary actions you have taken to make consumers feel safe and comfortable while interacting with your dealership.
You should include items like cleaning and sanitizing practices, enforcing employee sick policy, service pick-up and drop-off, at-home test drives, at-home appraisals and more. Once you have your video on your website, you can also place that video on your Facebook page, YouTube channel, email campaigns and any other channels you use to connect with consumers.
Click here for a sample Personalized Video Message.
Add Model Test Drive Videos to Your Website
With people spending more time on their screens, it is important to offer model overview videos of your entire lineup on your website. These videos should provide a good overview of the trim levels, powertrain, interior features, colors and more. You should also try to include additional video content for each model that covers performance, safety and technology features. This will help interested shoppers narrow down their model selection and keeps them on your site.
Most dealer websites are transactional in nature and primarily push inventory. With more shoppers landing on dealer websites as their first research stop, it is important to include high quality model video content within this experience.
Utilize VIN Level Video Merchandising
Since consumers may be taking delivery of a new car without seeing or driving it, it is important that you have a robust VIN-level video to conduct a virtual walkaround of each new or CPO vehicle on your lot. Don't rely just on your photos. You want to present the absolute best overview of each VIN. For certain brands, your provider may be able to offer VIN-specific videos using computer generated images that create a realistic alternative to lot photography, if needed.
You should also consider full motion VIN videos that utilize smartphone videos, with the addition of a voiceover and music for an authentic review of each VIN. You can also utilize photo spin apps that allow the consumer to spin the exterior or move inside the vehicle to carefully review every detail.
Since consumers will not be physically interacting with your vehicles, you need to be sure you are using all available VIN merchandising tools to their fullest.
Use Video Lead Responder Apps to Connect 1:1
Once you have your overall dealership message created on your website, added a robust portfolio of model video content to your website and fully utilized all VIN merchandising tools to help consumers make decisions, it is time to utilize new smartphone apps to directly connect with shoppers or service customers.
A Video Lead Responder app is a simple tool that allows a salesperson to record a personal greeting or respond directly to a customer. A model video or VIN video can be attached to the message and sent for a truly 1:1 experience. This approach helps emotionally connect with people and is the ideal tool for a personalized video experience.
The video app can also be used by your service advisor or tech to record the areas of the vehicle that require additional repairs. Sending a personal greeting along with an explanation of the needed repair will do a lot to build trust for the future.
Shift Your Video Campaign Messaging
There is a lot of research to suggest that those brands and dealers who maintain a consistent level of awareness during downtimes will be better positioned for a rebound.
Therefore, I recommend modifying your digital video messaging to keep your dealership, your new safety measures and offers top of mind with shoppers and service customers. Create variations of your personalized website message and adapt them for the media channels you want to use. Keeping your dealership out in front of potential customers on major platforms like YouTube and Facebook makes good business sense. These are highly affordable platforms that allow you to reach the right people with the right message during this time.
Using video to call out your new consumer experience actions along with highly attractive new model offers and incentives will drive the greatest impact within your digital campaigns.
You Need a Personalized Shopping Experience More than Ever
Digital retailing was a hot trend prior to the COVID-19 crisis. OEMs and dealers were actively evaluating how to add additional online transaction capabilities to their websites. This will only continue to escalate. However, many of these tools are transactional in nature and do not fulfill the need for a one-stop fully personalized shopping experience. I believe that offering consumers an alternative "digital front door" to your dealership and nurturing shoppers who are not ready to buy today with intelligent remarketing are better poised to move a shopper to a buyer. Our PSX, or Personalized Shopping Experience, can sit on top of any digital retailing tool and can be integrated on any dealer's website. These powerful tools are critically important for the next several months and will become mandatory elements in the future.
Make Video A Priority Now
I have been an active proponent of creating a consistent video strategy and presenting model and VIN video content on dealer websites for many years. The new challenges dealers face from this unprecedented worldwide crisis only magnifies the need to use video strategically and effectively to assuage consumer safety concerns and deliver the most personalized experience possible for every customer. I urge dealers to act now.
About the Author
Tim Copacia is Executive Vice President of Strategic Development at UnityWorks, a J.D. Power brand. He is a former agency CEO and automotive pioneer in Digital marketing, CRM, Customer Experience Management and Data Driven Video Experiences. He has held executive level roles at BBDO, Wunderman/Young & Rubicam, Campbell Ewald and Ross Roy/InterOne Marketing Group. He has led multi-million-dollar omni-channel marketing programs across all marketing tiers for several major OEMs. Email: tim.copacia@unityworksmedia.com
This article was also published in Digital Dealer on April 15.