Make Sense Of The Digital Chaos: Take Control Of Your Customer Experience
Today's car shoppers are demanding an Amazon-like experience. Frictionless shopping for everything they buy — regardless of value — is what consumers have come to expect, and they are demanding the automotive industry deliver the same.
A successful digital retail program is not just about improving or expanding a dealer's website. It's about meshing the wants and needs of three core groups: OEMS, dealers, and of course, the end consumer. It's about identifying the car shopper's journey and creating a seamless experience online, offline and everywhere in between.
Luckily, not all is lost. Integrated digital retail is still young in the industry, and now is the time to hop on board. Setting up a truly integrated shopping experience takes time and thought. By embracing a digital strategy today, you still have the time to perfect your approach before your competitors can.
Here are a few of the challenges to consider as you set up, or improve upon, your integrated digital strategy.
It's like the Wild West out there for dealers
There are simply too many choices. Knocking on dealers' doors 50 times a day, providers pitch website improvements, ecommerce platforms, sales automation, social media management, video marketing and data analysis. They all claim to be experts and promise dealer success.
It's exhausting. How can dealers possibly wade through all the vendors when they have the more immediate and important job of selling vehicles? It's no wonder that dealers and their OEMs are unsure about which solutions will work best in partnership with their own familiar processes.
Forecasts predict dealer digital spend will consume 74% of their budgets by 2023. This amounts to a significant amount of money that should be used efficiently.
There's a disconnect between OEMs and dealers
It's time to find a universal language between OEMs and dealers. As both parties get a handle on their digital options, contradictory efforts have become an issue.
While dealers are overwhelmed by choice throughout the vast vendor offerings, they also don't want to be pigeonholed into digital programs from OEMs that offer only a single solution. It's not a one-size-fits-all industry, and dealers want their choice of the most innovative solutions, already vetted and ready to go, from the expansive digital landscape.
Offering dealers transparent and versatile options gives them consistency yet the choice they desire and removes contradictory spend. More importantly, it frees up dealers to do what they do best — selling vehicles and managing their dealerships.
Data solves everything. Right?
We all know that data is gold. There is no other way to improve upon what we did yesterday.
However, when multiple providers are involved, every service is measured in a different way on a different dashboard. As dealers know, each one maintains a dashboard that reports back spend to sales, and every one of them claims to have driven the sale. How do you compare and interpret this disparate data?
Consolidating all digital marketing spend into a single dashboard that reports on leads, digital advertising, social media and website activity makes it easier to compare.
What dealers need is data that not only tells a story but also predicts the future. As the consumer experience continues to evolve, extending across a growing and diverse array of devices and touchpoints – collective data must be the single source of truth.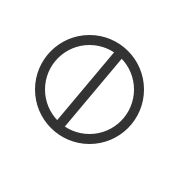 There must be an easier way
Who buys the cars? Consumers. And today they have heightened expectations about the way they shop. They are wondering right now why the process of buying a car is so much more painful than buying a mattress online.
We're all consumers at one point or another, and we recognize what's frustrating… or in the other direction, what has made us surprisingly satisfied. Today's consumers are looking for frictionless experiences no matter how big or small the item they're looking to buy.
Interruptions like this drive us all away:
Price and feature discrepancies
Lack of personalization
Online to offline breaks that force us to start over with our shopping efforts
Lack of transparency and trust with the dealership
Let us help.
The automotive shopping experience is not currently meeting consumer expectations — with more than 61% of shoppers saying their recent vehicle purchase was the same or worse than a previous purchase experience. We can change this.
Autodata Solutions has the unique position of working closely with both OEMs and dealers, providing us an opportunity to help bridge a partnership between them. Now merged with J.D. Power, we can utilize the company's data assets and transaction data, as well as an overall understanding of consumer behavior. Our combined data assets allow us the ability to promote consistency and personalized experiences across all channels.
Questions?
Contact Marianne Tappy
SVP of Digital Strategy
Autodata Solutions
marianne.tappy@autodatasolutions.com
Contact Chris Hodges
VP of Customer Experience Solutions
J.D. Power
chris.hodges@jdpa.com