How Data Influences The Customer Experience
Nearly the entire car shopping process today is done online. Putting together all the puzzle pieces of your digital strategy is critical to your sales success.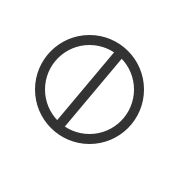 However, without a steady base to set the pieces, not even the most well thought out plan can stay in place. Accurate and complete data is key to your entire strategy.
When it comes to pricing and order rules, our products have set the industry standard. We provide the most detailed new vehicle, VIN and historical data, as well as residual values, dealer-friendly editorial content and mapping products. All of this is fundamental in creating and scaling an online consumer experience that drives a car shopper to visit a local dealership and buy a car.
Pricing and incentives play a big role in all of this. The vehicle's price is the most vital information listed on third-party portals, dealer websites, desking applications and other touch points throughout the car buying process. As a car shopper continues down the purchasing funnel and expresses interest in a specific vehicle, incentives are applied to make the price more attractive. In order for dealers to protect their profit margins, incentive data needs to be accurate, timely and complete to ensure the best price can be offered without sacrificing the bottom line.
Our complete ChromeData catalog of vehicle data covers all OEMs in the U.S. and Canada for the past 30 years. Coupled with our sophisticated vehicle description web service strengthened further by OEM build data, we facilitate every stage of the car buying process for everyone in the automotive ecosystem.
Questions?
Contact Charlie Schiavone
charlie.schiavone@autodatasolutions.com
Vice President of Product, Autodata Solutions