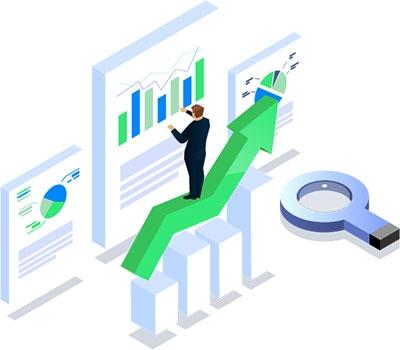 Translate your NPS® into actionable insights
While brands can measure their NPS®, many struggle to interpret the underlining factors that lead to their final results: Why was their NPS® high, low, or average? How do they improve? What does it mean in the context of the customer experience? For brands that want to translate their NPS® into actionable insights, improve customer loyalty, and better understand the entire customer experience to drive positive financial results, they need to work with an unbiased 3rd party partner that understands their industry marketplace, has a history of robust research analysis and mastery in understanding the Voice of the Customer.
J.D. Power NPS® Analytics Package
The J.D. Power NPS® Analytics Package goes beyond the raw NPS® data now offered in several J.D. Power Industry Benchmarks. With the J.D. Power NPS® Analytics Package, we help brands more fully understand the drivers of NPS®, and how those results fit within the framework of the overall customer experience. This package is ideal for organizations seeking to acquire as many actionable insights related to our new NPS® benchmarks as possible.
Subscribers to NPS® Analytics Package will receive the following:
An Analyst Briefing, which will include:
What is NPS®?—A primer for new users
A Customer Satisfaction & NPS® Debrief—Discover how NPS® and the J.D. Power Customer Experience Index complement each other and drive new insights
Your NPS® Performance—View your brand's performance benchmarked against your competitors
Drivers of NPS®—Understand what "moves the needle" on NPS®
Our Official Guide to Text Analytics and NPS® integration—Draw new insights from customer verbatims
A Simulator, empowering brands to:
Model the impact of brand image, customer experience and key performance indicators on NPS®. The simulator takes into account the impact of operational metrics on the customer experience and NPS® as well as the combined impact of brand image, customer experience and these metrics on NPS®.
Help you set goals properly and plan accordingly. Our NPS® simulator will help inform your NPS® strategy by answering questions like "If I changed X driver by Y%, what would be the resulting improvement in NPS®?"